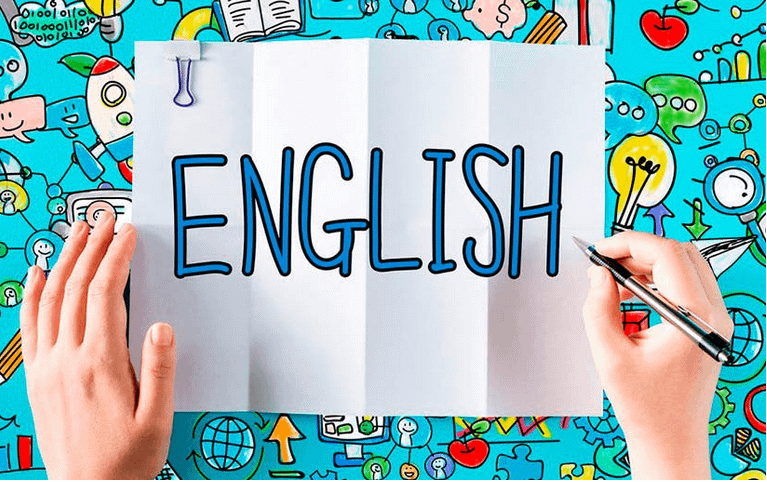 Overcoming language barriers can help you convey your emotions and feelings freely. You can improve your work performance and manage other activities as well. It's
Read More »
Unique Method on 'How to Improve English Vocabulary' Aimed at Both Native and Non-Native Speakers Released by Linguistics Expert, Michael Cavallaro
New York, New York–(Newsfile Corp. – November 11, 2021) – Author and advanced linguistics expert, Michael Cavallaro recently released his revolutionary 3-step method to improving vocabulary, THE EPP METHOD: 3 SUPER SIMPLE STEPS TO BUILD AND RETAIN ESSENTIAL VOCABULARY FOR ADULTS. Recognizing that the English language can be the key to academic, legal, and corporate opportunities, Cavallaro provides an intuitive roadmap to language acquisition in this easy-to-follow guide for native speakers who strive for eloquence, and secondarily, for non native speakers who are driven for stronger expression and fluency. The book uniquely includes challenging activities that drive retention, unlike typical dry and sterile guides where learners typically read-and-forget.
Book cover of The EPP Method
THE EPP METHOD is based on the premise that building vocabulary allows both native speakers and non-native speakers to develop a higher level of fluency and creative expression. Instead of rote memorization and boring repetition, the EPP method is based on a dynamic format that emphasizes three core elements: Exposure, Practice, Perfection. By introducing concepts in an engaging way, Cavallaro empowers students to connect with the language on a personal level, enjoy studying English, and most importantly remember what was taught so that it can actually be used in real world situations.
While other programs rely upon flashcards and regurgitating information, THE EPP METHOD includes over 100 exercises and 20 thematic passages that expose readers to new vocabulary in a more natural immersive process. Due to the author's years of experience as a college professor, he is able to craft activities which are engagingly clever and humorous. With 4 revision units to test proficiency and games like crosswords, the EPP method is a standout instructional system.
THE EPP METHOD: 3 SUPER SIMPLE STEPS TO BUILD AND RETAIN ESSENTIAL VOCABULARY FOR ADULTS is available for purchase on Amazon. Order today to find out why THE EPP METHOD made the #1 new release in the vocabulary section on Amazon. Ever since growing up in a bilingual household that spoke Italian and English, Michael Cavallaro has had a lifelong love of language. He was inspired to develop the EPP method after obtaining two graduate degrees in applied linguistics, a master's degree in TESOL and advanced certificate in bilingual education from NYU. Cavallaro still lives and writes in New York, where he has taught at the college level for nearly two decades.
Media contact:
Lisa Quinn
eBook or Print
lisa.quinn@ebookorprint.com
Are You Looking For Ways To Improve Your English Vocabulary?
Vocabulary refers to the terms we need to know to communicate successfully. Educators frequently overlook four types of vocabulary: speaking, listening, reading, and writing.
Listening vocabulary relates to the words we wish to recognize when we hear them. The words we use when speaking are our spoken vocabulary. Reading vocabulary relates to the terms we want to identify while reading, and lastly, the words we use in writing are a part of our writing vocabulary.
Vocabulary is an integral part of learning to read. Beginner-level readers should try to use the phrases they hear verbally to help them understand the phrases they see on paper. Children who hear more words at home learn more and enter school with a better vocabulary. Beginners can also rely on books to build vocabulary.
The Importance of Strong English Vocabulary
Building your vocabulary plays an important role in learning a new language. In some cases, having a good vocabulary is more important than knowing appropriate grammatical rules and sentence order. A strong vocabulary makes you sharp and helps you with clear and apt communication even if you have not mastered English grammar. If you plan to improve your vocabulary, purchase your copy of vocabulary-building books online or read eBook vocabulary for adults.
Ways To Enhance Your Vocabulary
Learning English should be fun. However, sitting at your table and studying flashcards might not be fun. Fortunately, there are numerous unique ways to build your vocabulary without flashcards or drills. For example, you can get inspiration from others to make vocabulary learning more exciting. You can hang out with your verbal exchange group at a restaurant and make small conversations. Similarly, you can also go on a learning spree and study a collection of important English words and terminologies. Furthermore, you can buy vocabulary books that can come in handy, especially if you are a beginner. You must be inventive with your strategy and discover what works for you. Several other techniques for learning vocabulary do not utilize drilling and flashcards. This way, using different techniques to learn English will make the process simpler for you.
Activities To Build A Strong Vocabulary
There are several unique techniques that you may utilize to improve your language abilities. However, it is essential to discover strategies that work best for you. Remember to select books that correspond to your level of English as well as your interests. Following are two basic activities you can perform to improve your English vocabulary.
Why You Should Start Reading Adult Vocabulary Books
Before purchasing an English vocabulary book, people look for a good spelling and vocabulary book for adults and the key points it must comprise. These books contain words, their definitions, and other terms you are familiar with in your particular language. 
There are numerous benefits of English vocabulary for adults; one is the development of your mental and intellectual capacity. Each book you read provides endless opportunities to gain knowledge and explore new concepts that expand your understanding. Once you get into the habit of reading them, it can boost your vocabulary immensely. Furthermore, being able to master the language can assist many people in their work and academics.
In the last 10 to 15 years, there's been a massive campaign to increase students' vocabulary. The following advantages explain why it should be encouraged and the importance of vocabulary books for adults.
Vocabulary books for adults are beneficial in improving English vocabulary and increasing your desire to learn to read in your academic language. You'll continue to learn more as you read more, helping you achieve more. Thus, in the long run, expanding vocabulary enhances communication, listening, reading, and writing skills.
Children with a vast vocabulary are advanced thinkers, better at communication, and read more. Enhancing literacy and language skills in the early years of the child's life can help them succeed academically and socially. You can easily get fluent in English for better communication by getting your hands on the best vocabulary book for adults.
Improves Reading Comprehension
Children must be able to understand the words they read or study. Improved vocabulary skills with the help of English vocabulary for adults can improve their books and textbooks comprehension.
Improves Concentration And Focus
People believe that reading is not possible without concentration, and to fully comprehend what you read and its context, you need to be able to pay attention to each word. Considering people's short attention spans today, where they face trouble focusing on tasks and get easily distracted, it is essential to practice concentration persistently. Reading English vocabulary for adults is one of those tasks that demand your full attention and increase your capacity to focus.
Empathy helps us in relating to people around us and encourages us to be considerate and respectful of others' opinions. If people can read and understand others' lives in interesting and engaging vocabulary books for adults, they develop abilities to look at the world from a different viewpoint. This is an essential component of empathy towards other people.
Do you ever wonder, 'what is a good spelling and vocabulary book for adults?'
Reading might not be enough to help you master new words and build a strong vocabulary. When you read vocabulary books for adults, it is common to feel the urge to concentrate on the story and avoid obscure or ambiguous terms. To ignore those, the first step is to determine the meaning of a word based on its context, which is the meaning of the text in which it appears.
How To Improve Your Vocabulary In English
Whenever you come across a new word, look up its meaning immediately. This could make reading slower, but your comprehension of new words will speed up your overall understanding, making reading much easier.
Vocabulary Is The Basis Of The Language
In essence, vocabulary is important because it serves as the basis of every language. People use basic building blocks to communicate ideas and thoughts, exchange information, connect with others, and develop friendships.
Even if you don't speak a language and have no understanding of grammar, you can communicate if you're aware of the basics. Many alternatives are available to learn vocabulary that doesn't require flashcards or drilling. However, two important tips from the best vocabulary book for adults are as under:
Be aware of the context for the words you've learned. Be mindful of how they are utilized in sentences.
Choose the best book to increase your vocabulary according to your interests.
Use new words frequently and incorporate them into your writing.
The Bottom Line
A strong vocabulary can offer you the confidence to speak the right words. It allows you to communicate with authority and express yourself clearly.
Reading from the best vocabulary books is widely recommended as the most effective method of building vocabulary. It allows you to learn different sentence styles and structures as you read an epic science-fiction story or a romantic piece of art.